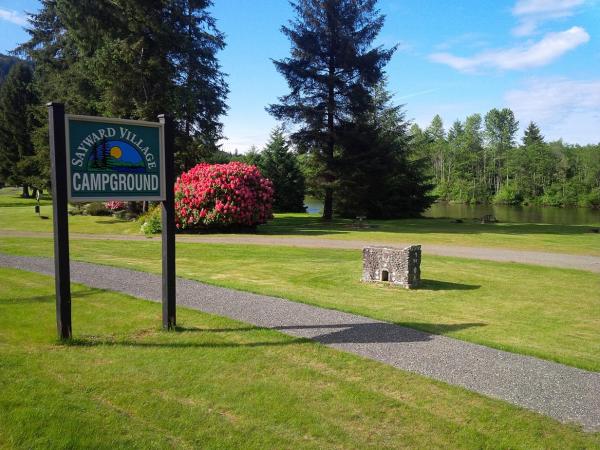 Village of Sayward Campground
Whether you've got a tent, trailer, fifth wheel, or motorhome, you'll find the perfect spot in our campground set beside the Village pond.
This is a small and quiet campsite with washrooms and a number of serviced  and unserviced sites.
A block away is the Kelsey Centre, where campers can go swimming, take showers, or use the hot tub during regular business hours.*
Quiet time is from 11:00 p.m. to 8:00 a.m.
Pets must be on a leash and pet feces must be picked up. There are bags available at the drop box between the campground washrooms.
There is a 14-night maximum stay allowed.
Nightly fees are $25 for a serviced site, and $20 for an unserviced site.**
Fees can be paid at the Village Office or dropped into the drop box between the campground washrooms.
For more information, please contact the Village Office.
The Village Campground is first come first served, and reservations are not accepted.
* The Kelsey Centre is closed during the summer months, reopening after the Labour Day weekend. 
** Rates for serviced sites are in effect whether the services are used or not.